Banner Bugs - Pull Up Banners
Banner Bugs are Australia's premier pull up banner display stand, favoured by Business, Government and Non - profit organisations alike.
​
Banner Bugs are supplied with a lifetime warranty which is testimony to the quality of the manufacture, the materials used and the superior internal mechanism.
​
Banner Bugs are the only pull up banner stand manufactured in Australia.
​
Available in a wide range of sizes from Baby Bugs 580mm wide, with 850mm, 1000mm, 1200mm, 1500mm, 1800mm, 2400mm and 2900mm all with a height of 2175mm*
​
Banner Bugs are supplied with a premium quality padded bag which on longer models come supplied with wheels for ease of portability.
​
Should you need to freight your Banner Bugs on a regular basis there is also a hard case with wheels to cut down on wear and tear.
​
We can design your Banner Bug or you can provide your own design.
Download Banner Bug Template Here
​
​
​
​
​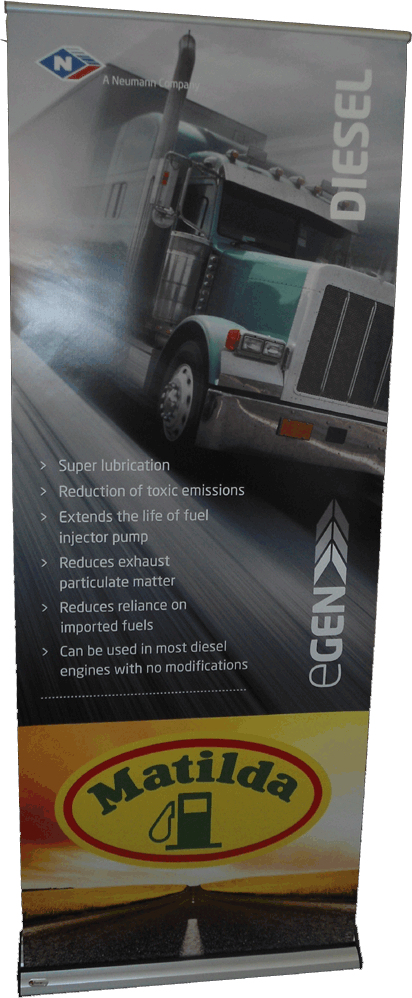 BUG - 850/D Banner Bug Pull Up Banner 850mm (w) x 2200mm (h) $369.00 - (Double Sided $ 579.00)
BUG - 1000/D Banner Bug Pull Up Banner 1000mm (w) x 2200mm (h) $469.00 - (Double Sided $ 739.00)
BUG - 1200/D Banner Bug Pull Up Banner 1200mm (w) x 2200mm (h) $669.00 - (Double Sided $ 839.00)
BUG - 1500/D Banner Bug Pull Up Banner 1500mm (w) x 2200mm (h) $839.00
BUG - 1500 Banner Bug Pull Up Banner 1500mm (w) x 2200mm (h) $839.00
BUG - 1800 Banner Bug Pull Up Banner 1800mm (w) x 2200mm (h) $999.00
BUG - 2400 Banner Bug Pull Up Banner 2400mm (w) x 2200mm (h) $1299.00
BUG - 3000 Banner Bug Pull Up Banner 2900mm (w) x 2200mm (h) $1560.00